Water main requisitions
---
If you're building multiple properties on a site that will have a new road, then you'll probably need a new water main.
Water main connections
Water main requisitions are generally used when a developer is building two or more properties. If you're looking for a water connection to a single property, visit our new water connections page instead.
Find out more here
Most new development sites which have a new road need a new water main, which we'll then connect to our existing network. The new main will serve the site and each property will then be connected to the new main via their own individual service pipe.
There are two ways you can apply for a new water main:
Self lay, where an accredited self-lay contractor will build the water main for you rather than us
Water main requisitioning, where we will build the water main for you
This page details the water main requisitioning option. Please click here for the self lay option.
What will the service provide?
Requisitioning involves Welsh Water designing and laying the water main.
Our specialist engineers will be able to take you through the whole process, from designing the new water main through to construction.
It's important to note that if you are requisitioning new water mains from us, you will still need to apply for new water connections to each property.
How long will it take?
As each requisition varies, there is no set timeframe. When you apply for this service our team will be able to advise on estimated timeframes.
How much will it cost?
There are two charges related to this service:
An initial application fee
This is an upfront non-refundable fee of £2,000+VAT, to be paid on application, using a valid credit or debit card. Once we've completed the works, we'll then deduct the application fee from your commuted sum, so you'll just have to pay the difference. If you choose to pay by relevant deficit, the fee will be refunded in full.
A commuted sum OR relevant deficit
Where a requisition scheme is delivered by Welsh Water, the future income from the development is offset against the cost of Welsh Water delivering the scheme.
There are two payment options for this. It can be done through a commuted sum - where the future Welsh Water revenue generated by the scheme is estimated and the developer pays any shortfall on a lump sum, or the relevant deficit - where the developer undertakes to pay the actual difference on an annual basis, which is backed up by the provision of a bond.
For example, if the scheme costs Welsh Water £10,000 to carry out, but guarantees Welsh Water a future revenue of £8,000, then the developer will have to pay the £2,000 difference. VAT is only applicable where the properties are not exempt from VAT.
Both are variable based on the unique needs of each development.
As a not for profit company, our charges are based on the cost of delivering the service only. For information on our charges, visit our schedule of charges here.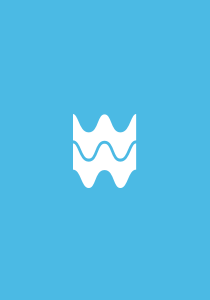 Water main requisition guidance notes
PDF, 1.1MB
We'd advise everyone to take a read of our detailed guidance notes here before making an application.