Self lay
---
If you're building multiple properties on a site that will have a new road, then you'll probably need a new water main.
Most new development sites which have a new road need a new water main, which we'll then connect to our existing network. The new main will serve the site and each property will then be connected to the new main via their own individual service pipe.
There are two ways you can apply for a new water main:
Self lay, where an accredited self-lay contractor will build the water main for you rather than us
Water main requisitioning, where we will build the water main for you
This page details the self lay option. Please click here for the water main requisition option.
What will the service provide
A self-lay water main is where you choose to have your new water main laid (and sometimes designed) by an accredited self-lay contractor instead of us. Once your self-lay contractor has laid the pipes, we'll check that they meet our terms and will adopt them into our network.
If you choose a self-lay contractor:
Before any work starts, you'll need to enter into a legal agreement with us, the landowner and the self-lay provider (SLP)
The SLP will also need to be Water Industry Registration Scheme (WIRS) accredited. More information on WIRS can be found here. Occasionally, we may accept companies that are not fully accredited, but we reserve the right to assess an SLP's competency if it isn't WIRS accredited
You need to keep us updated on the progress of the work
How much will it cost?
There are a few charges related to this service:
An initial application fee

This is an upfront non-refundable fee of £2,000+VAT, to be paid on application, using a valid credit or debit card. Once the works have been completed, we'll then deduct the application fee from your pre-development payment, so you'll just have to pay the difference.
For self-lay work, we will pay you for doing the work to reflect the future income we are going to receive from the scheme. We do this via a system of two payments:
Pre-development payment

This a payment you will make to us before starting the work.
It's either the cost of delivering the non-contestable works or the estimated commuted sum for delivering the scheme, whichever is least.
It's a variable charge, dependent on the specifics of each scheme.
In most circumstances, this is refunded on completion of the scheme by an accredited self-lay provider (SLP).
Asset payment

This is a payment we make to you or the SLP, which reflects the cost we'd have to pay our contractor for doing the work (the contestable works), minus the commuted sum. The commuted sum is the difference between the scheme's projected income versus the costs of delivering that scheme.
It is paid to you after we've adopted the water main and have undertaken a final account to calculate the final asset payment. We also make interim asset payments where the scheme is vested in multiple phases.
For example, if the scheme would normally cost Welsh Water £10,000 to do the work ourselves or via our contractor, and guarantees us a future revenue of £9,000, then the asset payment would be worked out by £10,000 minus the £1,000 difference, meaning the final asset payment would be £9,000+VAT.
As a not for profit company, our charges are based on the cost of delivering the service only. For information on our charges, visit our schedule of charges here.
How can I apply?
If you would like us to do your design for you, then head straight to our self-lay application form. If you are doing your own design, then you'll need to submit our point of connection form before the self-lay application to self.lay@dwrcymru.com.
To avoid any delays, once your self-lay scheme has moved into construction, please keep us up to date with your programme. The forms at the very bottom of this page need to be submitted at various stages of construction to self.lay@dwrcymru.com.
Where can I find more information?
Our guidance notes and design guide below are a good start.
Water UK has a helpful code of practice which you can download here.
Lloyds Register has a useful search tool for Water Industry Registration Scheme (WIRS) accredited self-lay contractors.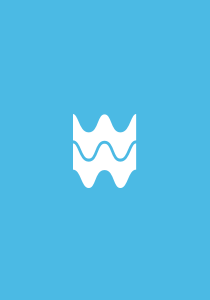 Self-lay guidance notes
PDF, 163.1kB
We'd advise everyone to take a read of our detailed guidance notes here before making an application.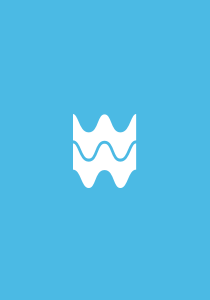 Self-lay design guide
PDF, 5.7MB
This document details the specifications of our network.