Adopting proposed sewerage systems - S104
---
If you're building a new home or development, you probably want to connect to one of our sewerage pipes so that we can take away your wastewater to treat, clean and return to the environment. This is called a sewer connection.
If you are applying for a new sewer connection and the sewer is outside of your property boundary, or it serves more than one building, then you'll need to:
ask us to enter an adoption agreement with you first before building
build what is called a 'lateral drain', which will connect your property to our sewer
You can identify whether the sewer is outside or inside your property boundary by visiting our sewer connection page here.
For single properties, our guidance notes can be found here.
For multiple properties, our guidance notes can be found here.
Once you've taken a read of the guidance notes and are comfortable that you meet our guidelines, give us more details on your development via the application form. This application form is also known as a 'section 104' or 's104' application.

One of our team will then be able to offer you help and advice.
How much will it cost?
For the charges of this service, please take a look at our schedule of charges.
Regulation to be aware of
You will probably need to have any new private sewers adopted by us that will connect to a public sewer.
If you want to build a lateral drain to connect to a public sewer which is located outside your new property boundary, you will probably need to apply for an adoption agreement with us before any installation work begins, in line with the Water Industry Act 1991.
Sewers must comply with the mandatory standards set out in The Welsh Ministers Standards for Gravity Foul Sewers and Lateral Drains.
Adoptable surface water sewers and lateral drains should comply with the standards set out within the Design Guide 'Sewers for Adoption 7th Edition'.
If you want more information on sewer adoption regulation, visit our help and advice page here.
Don't forget
As well as asking us to adopt your new sewerage system, you will need to apply for a sewer connection.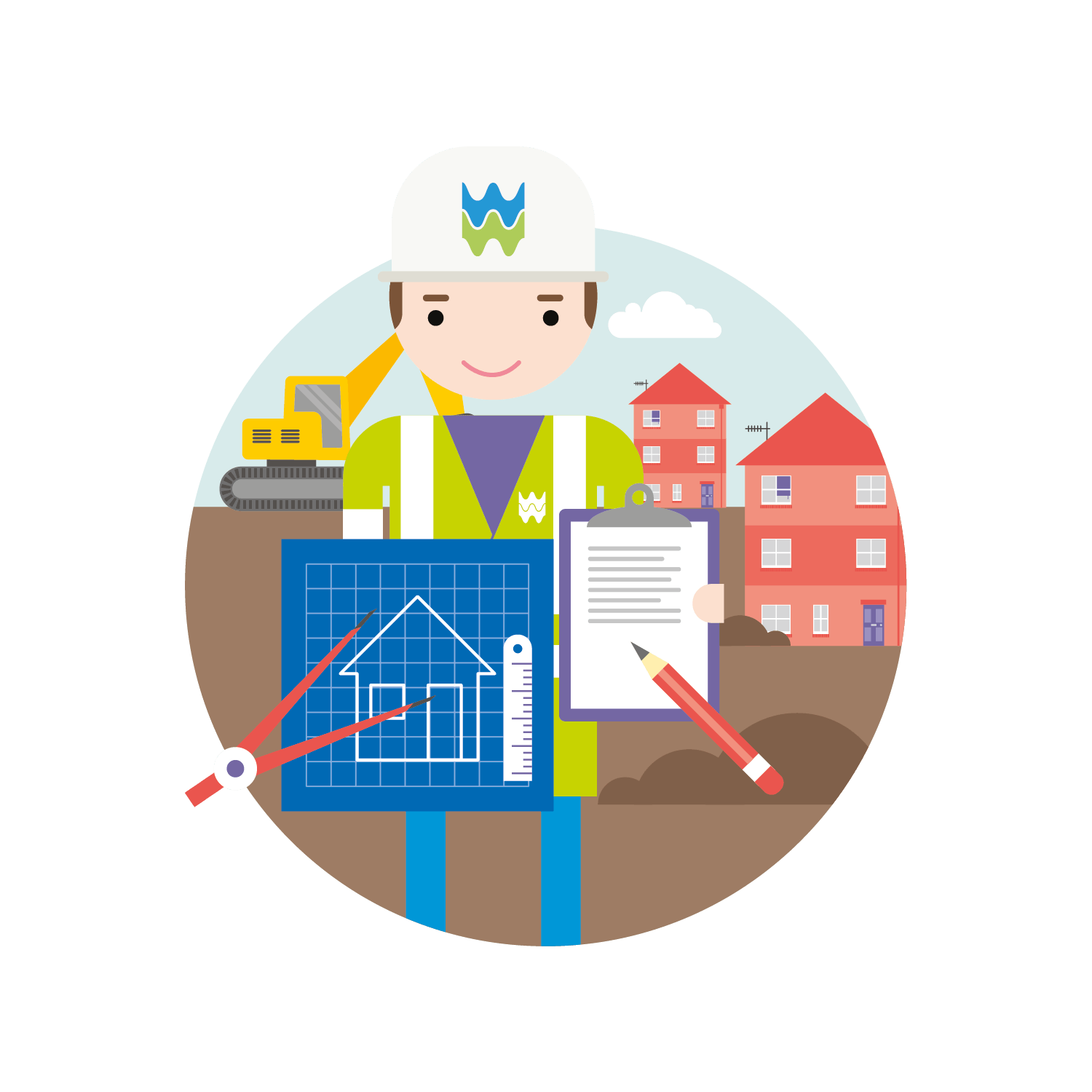 Sewer Requisition
Sometimes your home or site has no way of draining to a public sewer due to the land between the site and the sewer being owned by a third party. If the third party won't give you access to the land, then you can also formally request (requisition) a public sewer and/or lateral drain from us.
Find out more here