Adopting existing sewerage systems
---
Do you have a private sewerage system that you'd like us to consider adopting into our network? Once it's adopted, we will be responsible for its maintenance.
It's important to note that this service is mainly applicable to older developments where surface water didn't automatically transfer. If you're building a new development, you'll need to apply via our page for adopting proposed sewerage systems.
What will the service provide?
While the majority of private sewers and lateral drains were adopted by us in 2011, there were some that didn't transfer to our ownership. We have a duty to adopt private sewers when everyone who is served by those sewers wants us to.
However, we can only adopt sewers and lateral drains which meet a certain standard. Any work that needs to be carried out to get your sewerage system to that standard is your responsibility.
The process for the adoption of existing sewerage is rarely needed. This is due to the automatic adoption of private sewers in 2011/13, and any adoptable sewerage created since 2012 must have an agreement in place to adopt the proposed sewerage prior to construction.
How long will it take?
As each sewer varies, there is no set timeframe for existing sewer adoptions. When you apply for this service our team will be able to advise on estimated timeframes.
How much will it cost?
There are two charges related to this service, split between an inspection fee and a legal fee. These fees are variable, dependent on the specifics of each scheme and are similar to the adoption of proposed sewerage described here.
As a not for profit company, our charges are based on the cost of delivering the service only. For information on our charges, visit our schedule of charges here.
How can I apply?
To apply to have your sewer adopted by Welsh Water, please email your enquiry to developer.services@dwrcymru.com. One of our advisors will get in touch.
Regulation to be aware of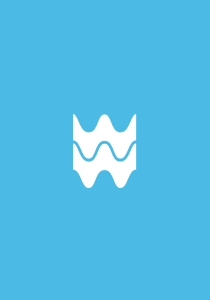 Existing sewer adoption guidance notes
PDF, 278.5kB
We'd advise everyone to take a read of our detailed guidance notes here before making an application.
Introducing our sewerage adoption team
Here is our team and the geographical areas they each cover.
Find out more