Sustainable drainage systems
---
New developments in Wales need sustainable drainage systems
Since January 2019, all new developments that:
Include more than one building or
Have a construction area of 100m2 or more
have to include sustainable drainage systems (SuDS) for surface water.
This is Welsh Government legislation, and is detailed in its schedule 3 of the Flood and Water Management Act 2010 which you can read in full here.
Traditional drainage systems can increase the risk of flooding. SuDS imitate the natural drainage process, meaning they lessen the risk of flooding.
What do you need to know?
If you're developing a site of more than one building, you need to design it with a sustainable drainage system in mind.
SuDS must be designed and built in accordance with the Welsh Government's statutory standards.
SuDS schemes must be approved by the SuDS Approving Body (SAB), before construction work begins.
SABs are delivered by local authorities across Wales. Here's a handy list of local authorities in our operating area – we'd recommend contacting them directly and asking to speak to their SAB team.
Once you've applied to your local planning authority for approval, they will contact us to confirm that we can manage any new wastewater connections into our network.
Once both the local planning authority and SAB have approved your design, it will then be adopted and maintained by the SAB.
You don't need to get SAB approval if:

Your development has drainage implications of a single house and the area of land covered by the construction work is less than 100m2, or
The area of land covered is less than 100m2 and involves any other type of construction work.
Want to know more?
Don't forget
You might also be eligible for our surface water incentive scheme if you have plans to remove surface water from the wastewater network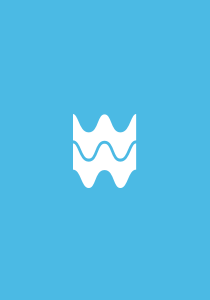 Service corridors
PDF, 66.5kB
If you're designing a SUDS scheme, here's a technical guidance document for either you or your designers to use when you're developing your SUDS solution for your development